.
PROBLEM:
I have noticed that the last two bundles of brick that were delivered to my house and laid in the front gable are not the same as the rest of my house. I notified the brick company and was told that they could stain the brick to match. Is this normal procedure?
DESCRIPTION:
Yes, it is common in the brick industry to have a technician on staff to do touch up in these situations.
The methods and materials used have been tested by time and will not affect any warranty that is offered by the brick company.
PICTURE: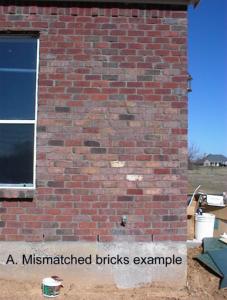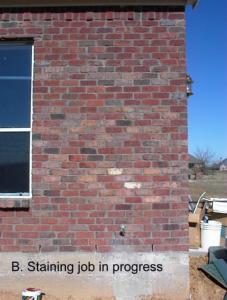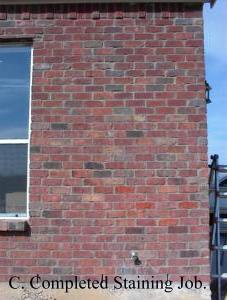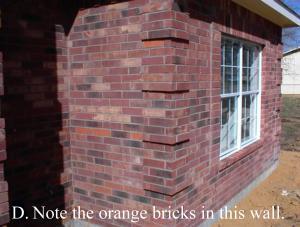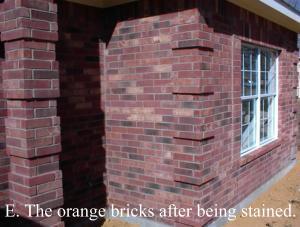 SOLUTION:
The pictures A, B and C are an example of a staining job to repair a large number of unmatching bricks. Pictures D and E illustrate staining unmatched orange bricks to match the wall.
SUPPLIERS:
Search for service providers in your area
.
Search for material suppliers in your area
.