.
PROBLEM:
My house has an egg stain on the brick wall. How can I remove it?
PICTURE: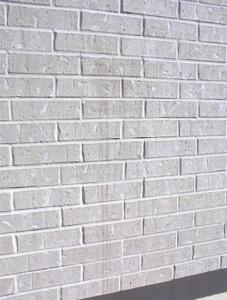 SOLUTION:
The solution is to clean the stain with PROSOCO Bio Klean. Use a pressure washer to rinse with the pressure not exceeding 1000 psi. Use Bio Klean per the manufacturer's recommendations.

Always do a test panel to ensure proper results.



DO NOT USE MURIATIC ACID!
SUPPLIERS:
PROSOCO offers a full line of masonry cleaners.
Contact them at www.prosoco.com or 800-255-4255.

Search for service providers in your area.
Search for suppliers in your area.