.
PROBLEM:
Several walls on my new home have different color mortar every 3 or 4 feet. What can we do?
DESCRIPTION:
Most variation in the mortar color is caused either by inconsistency in how different batches of mortar were mixed or by the masonry contractor tooling the joint too soon and smearing the cement past. This makes the mortar joints lighter and slicker.
PICTURES: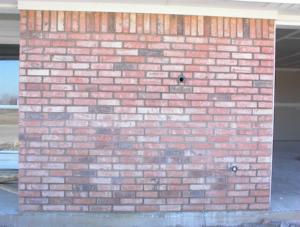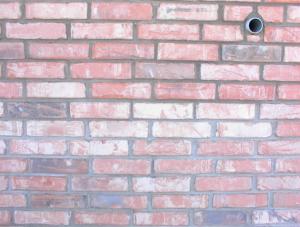 SOLUTION:
The entire wall should be cleaned with the proper SURE KLEAN masonry cleaner. This will remove the cement paste and usually will bring the colors closer together.

The type of cleaner to be used will depend on the type of brick being cleaned. Please refer to the Cleaner Selection Tables to determine the appropriate cleaner for your needs.

Note: Always test on a small section of the wall before treating the entire wall.
SUPPLIERS:
PROSOCO offers a full line of masonry cleaners.
Contact them at www.prosoco.com or 800-255-4255.

Search for service providers in your area.
Search for suppliers in your area